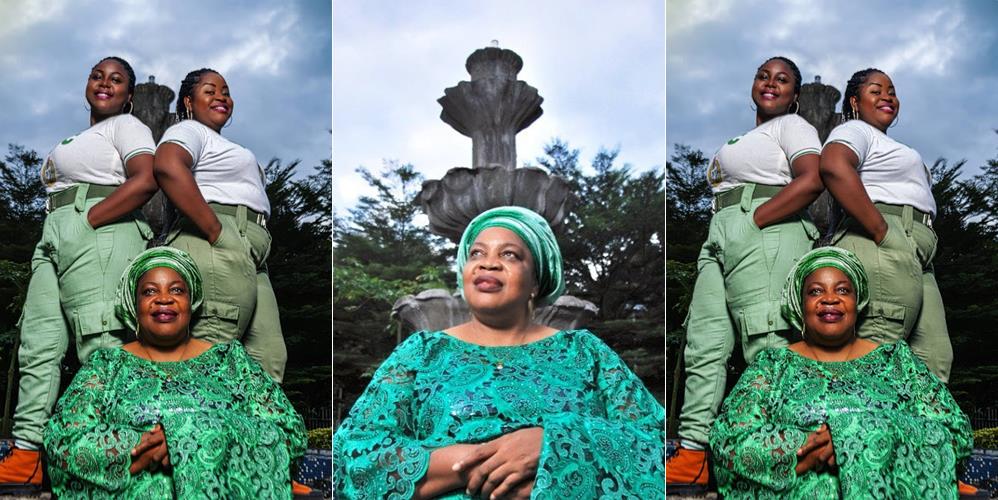 Twin corp members, Kehinde and Taiye Adefale Celebrated their mum's birthday yesterday the 24th of September with some really cool photos and a lovely message.
The beautiful twin sisters took to Instagram to celebrate their mum as they shared a photo with her and paid tribute to their amazing to her.
Read Taiye's caption of the photos:
"Happy birthday to the greatest Mum I know... The definition of a true Mother, a successful Mum, The greatest Angel any child could wish for. You've been everything to us ever since our Dad left(May his soul rest in peace). You stood by us in every ramifications of life. You never make us feel our Dad's absence... Thank you Iya Ibeji for being so wonderful and for never giving up on us. I pray you live long to eat the fruit of your labour. We love you..."

You are a true woman, a role model for me. Your femininity, understanding, care have no end. Anybody can confide in you and you'll always cheer up. Mom, you have a big and loving heart. You deserve all the best in this world. I wish you plenty of love, happiness, health, laughter, joy and wonders. Happy Birthday my Gold.