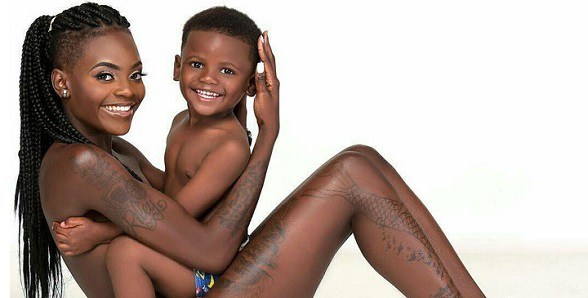 A mother of a 4 year old boy has become a trending topic online after a quite interesting photo of herself with her son emerged online.
The mother can be seen in the photo, completely nude, holding her 4 year old boy in her arms as they pose for the lad's birthday shoot.
The photo of course, caused a stir and the mother, who is not about what anyone has to say about the photo said, people can keep their negative comments to themselves, cause the boy is hers not theirs.
The photo has been deemed inappropriate and we were wondering what y'all think too...