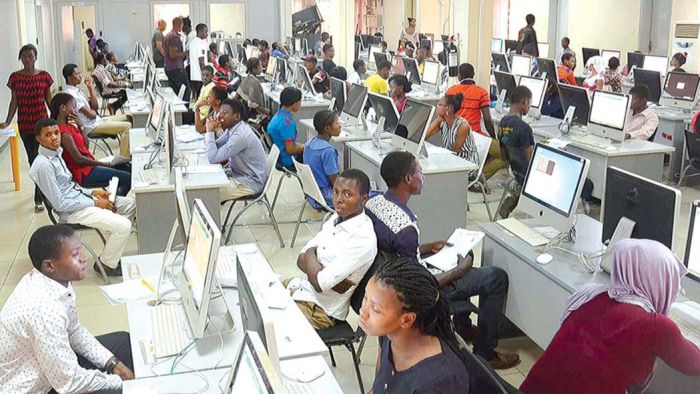 The Nigeria Security and Civil Defence Corps, NSCDC has arrested no less than five individuals who had deployed fake biometric capturing machines to register applicants for the 2017 Unified Tertiary Matriculation Examinations.
The suspects, according to the Joint Admission and Matriculation Board, JAMB, were arrested while perpetrating certain irregularities in the ongoing registration.
The reportedly confessed to spending over N20m to construct a radio platform with which they hacked into JAMB's registration portal.
In a statement issued in Abuja on Saturday, the Spokesperson of the JAMB, Dr. Fabian Benjamin, said, "These registration thieves deployed fake biometric capturing mechanisms and super-imposed registration slips just to satisfy the curiosity of innocent candidates that their registration was successful.
"And on the day of examination, such candidates' data would either be edited, or not found on the JAMB data base.
"Such candidates would not be verified during the examination proper."
Benjamin disclosed that the fraudsters were arrested variously in Oyo, Ogun and Maiduguri by officers and men of the NSCDC and brought to Abuja.
During their interrogations in Abuja, Benjamin said, the suspects gave startling revelations of how they conducted their operations.
"While being paraded in the presence of the Commandant-General of NSCDC, Abdullahi Gana Mohamadu, the fraudsters confessed to numerous registration infractions that JAMB couldn't imagine," Benjamin said.