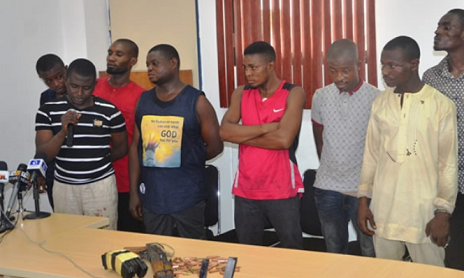 The Imo State Police Command has arrested 30 suspects for different offences ranging from kidnapping to armed robbery.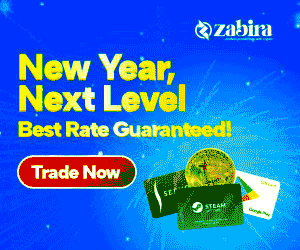 Some of the suspects like Chinedu Onyeakosi (30), Chinaza Onyeakosi (22) and Chidi Donatus (29) were arrested for their complicity in the abduction one Obumneke Onyemedum (23) and her baby.
Briefing journalists in Owerri, the state capital, the Commissioner of Police, Chris Ezike, said the suspects were apprehended on May 6, 2017 at Amucha in Njaba Local Government Area of the state.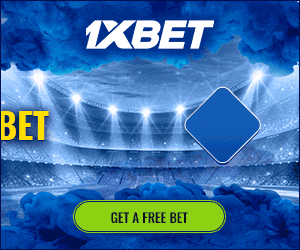 The gang's kingpin, Chinedu Onyeakosi, said they got N500,000 in ransom during the abduction.
The CP also paraded one Anayo Iwuchukwu (35), who was arrested with 1,000 pieces of fake N1,000 notes. The suspect told journalists that it was during the process of selling the fake naira notes for N50,000 that he was apprehended by the operatives of the state command.


Also paraded were the suspects who attacked and robbed one Mr. O. Felix of the Federal University of Technology, Owerri at Eziobodo Hostel in Owerri. The suspects - Igboerika Ifeanyi Paul (23), Obodo John Ifeanyi (23) and Agumadu Tochukwu (19) allegedly robbed the victim of his laptop and other valuables after attacking him with an axe and injuring him in the hands before escaping. Ezike said that the suspects were apprehended by the newly constituted Anti-Cultism Unit of the university.
The police said the suspects were students of FUTO. They were arrested June 6, 2017, while the stolen laptop, 20 SIM cards from different networks, two hammers and four Black Axe (Aye Confraternity) caps were recovered from them
Saturday Punch learnt that on June 2, the detectives of the command arrested two suspects - Onwalezi Rowland (34) and Chikaodi Ngwuta (23) - at Ekemmegbuoha Uratta in Owerri North Local Government Area of the state at about 7pm.
The CP said, "The four-man robbery gang dispossessed a victim of his Lexus SUV and took it to Ngor Okpala. The two suspects were arrested out of the four.
Rowland said in his confession, "It was when we were negotiating with the prospective buyer that we were nabbed."
Ezike said the suspects would be charged to court soon.