Governor of Lagos State, Babajide Sanwo-Olu welcome teen comedians, Ikorodu Bois to his office as he applauds them for the outstanding creativity that earned them international recognition.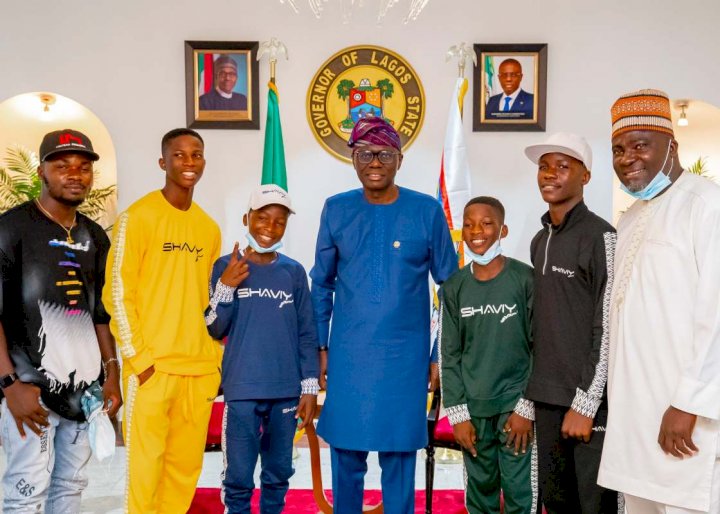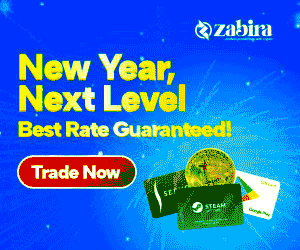 Ikorodu Bois who was recently spotted on a billboard in America courtesy of Netflix gets to meet Governor Sanwo-Olu as he expresses utmost gratitude for putting Lagos on the global entertainment market.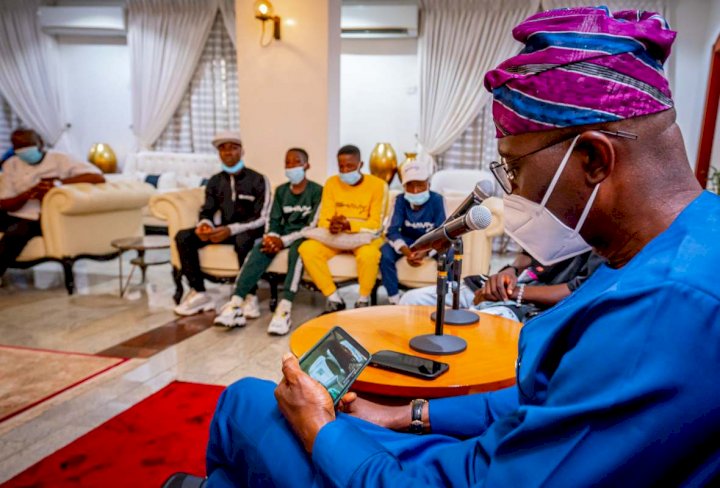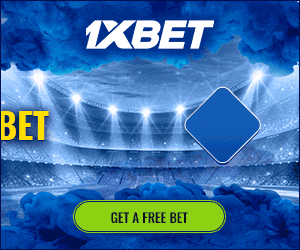 In a Twitter post, Governor Sanwo-Olu wrote;
"Today, I welcomed generational filmmaking talent @IkoroduB, whose creativity has put them and Ikorodu on the global map of international platforms like Netflix, earned them a nomination at the Nickelodeon Kids Choice Awards and put their faces on billboards in Times Square, NY.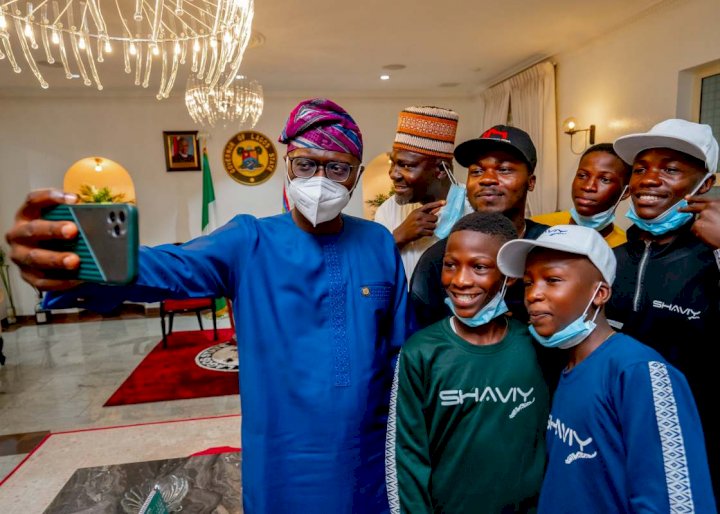 As a State, we are proud of them and I thank them for visiting me today. We are committed to developing creative talent in Lagos as we continue to serve as the premier destination for musical, art and creative talent generation in Africa."